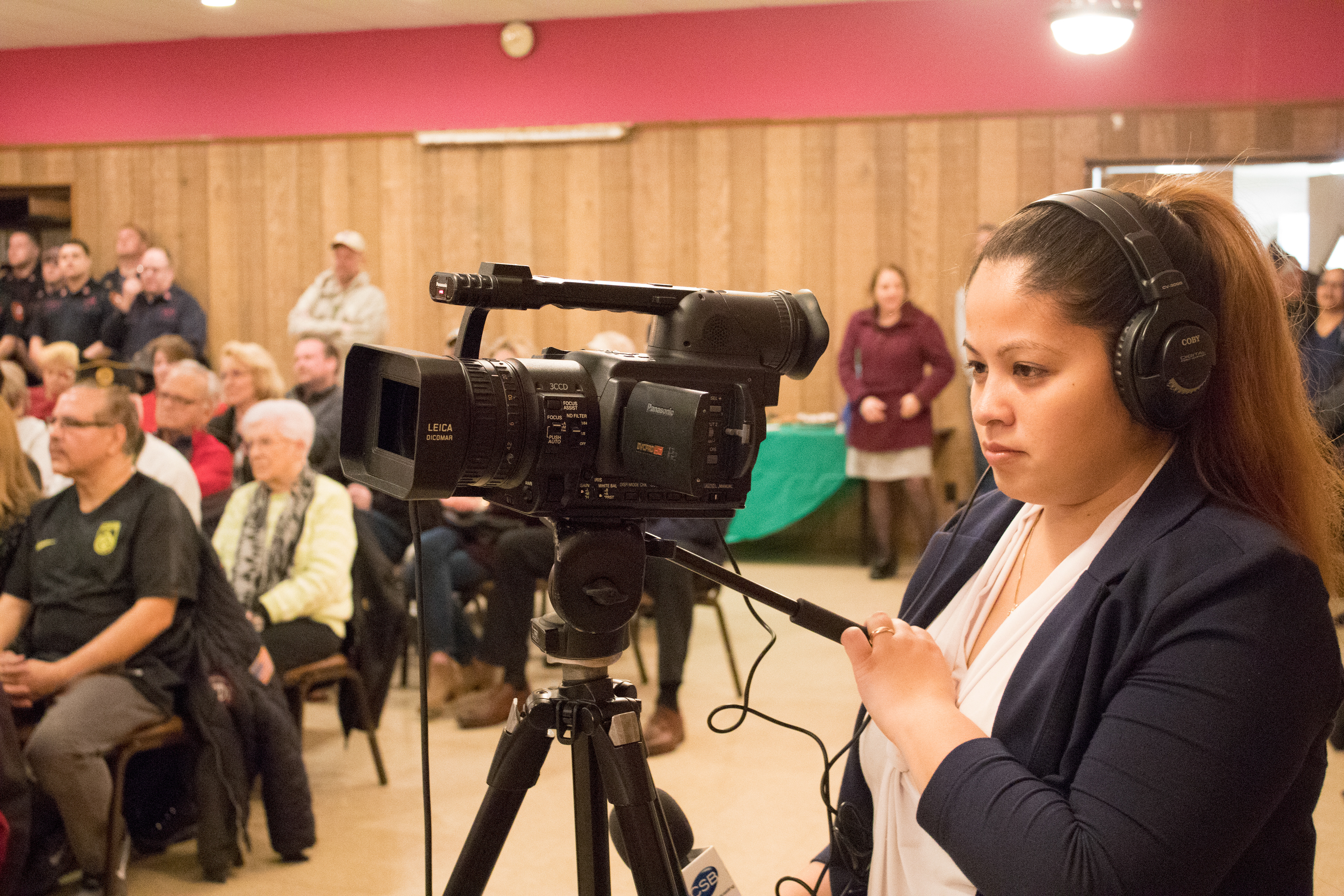 Babee Garcia is an award-winning c
ommunications professional with a demonstrated history of military and media experience. 
Babee graduated from Montclair State University in January 2019, earning her BA in journalism. She was a student leader in and out of the classroom with her involvement in campus media organizations, such as The Montclarion student newspaper, 90.3FM WMSC radio station, and the SALUTE national military honor society. 
Within her senior year, Babee played a vital role in Montclair News Lab as both an Executive Producer and Reporter- a weekly news broadcast that airs on Channel 34. As an Executive Producer, she would book live guests, pitch stories, and help write the script for each show. As a reporter, she produced news packages, including one for the Veterans Day special edition. During spring break of that same year, she traveled to Puerto Rico with student and faculty journalists to document recovery efforts after Hurricane Maria impacted the island. She submitted her mini-documentary "Meals with Love" for the special half hour edition called "Montclair News Lab: Hurricane Recovery Mission to Puerto Rico."  
Prior to receiving a college education, Babee served honorably in the Marine Corps as an Aviation Supply Specialist in MCAS New River, NC. While being a Corporal on active duty, she acquired many skills that are essential to her media career such as leadership, teamwork, decisiveness, integrity, and self-motivation. She still remains connected with the military community today as the Director of Digital Strategy and Content for a nonprofit called "Military Veterans in Journalism."
Babee has covered a variety of stories involving LGBTQ+ rights, local politics, body image acceptance, financial struggles amongst college students and military-related issues. Her accolades include a national collegiate Emmy within the news category, Seymour Bricker Humanitarian award, a first-place New Jersey Press Foundation award for Best Web Project, as well as the student Edward R. Murrow Award in Excellence in Video Reporting from the RTDNA. 
For employment, Babee serves as the Digital and Press Assistant for Congresswoman Mikie Sherrill (NJ-11) in Parsippany, NJ. She is also pursuing her Master's degree online in Communication and Media Studies at Rutgers University with a specialization in Digital Media. 
To follow her professional social media accounts, please click on the icons below: 
For any inquires, questions, or comments, please use the contact form. Thank you.